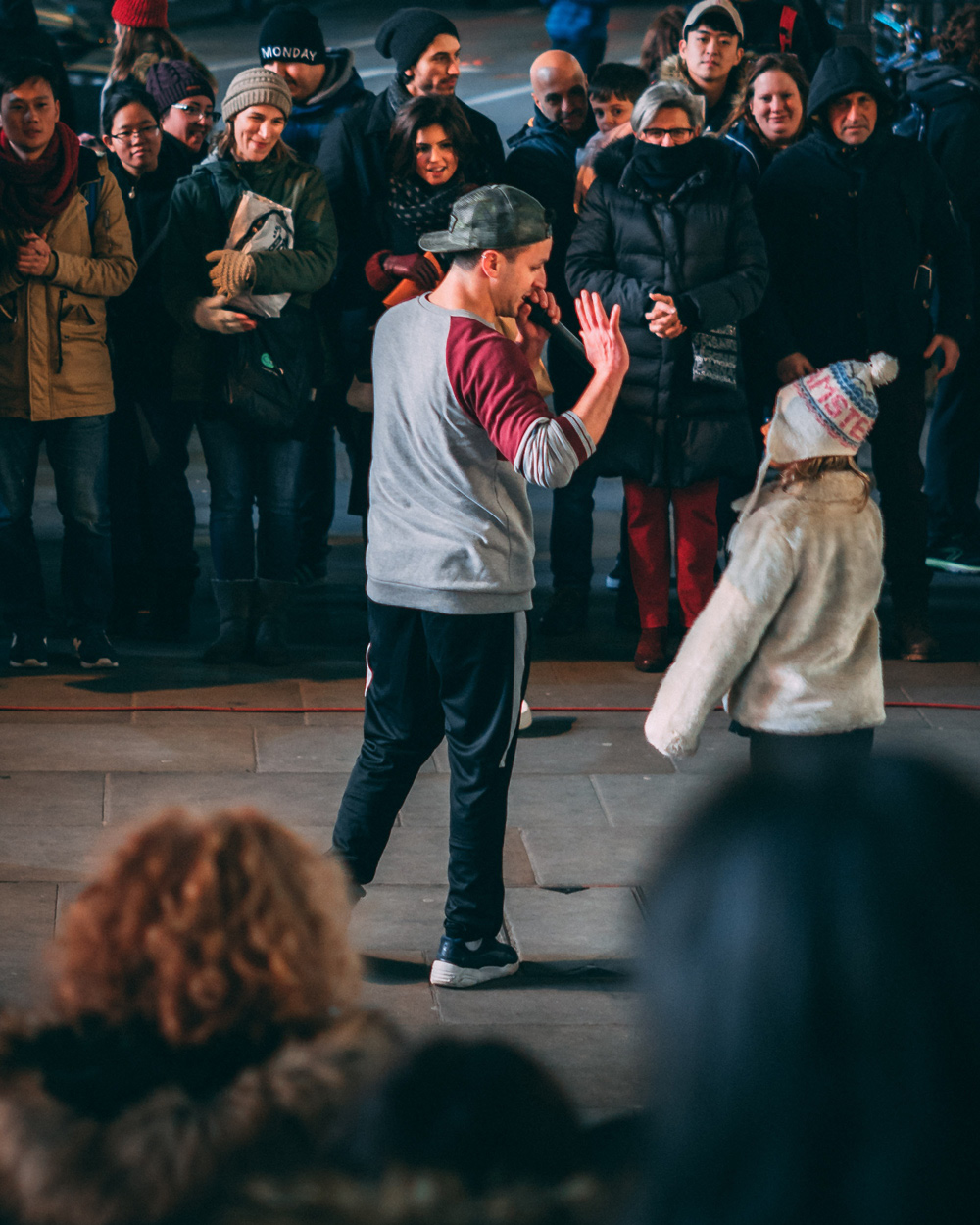 #FREEtipFRIDAY in #hoteltech
Make the Switch and Flip the Script
Hotel online reputation management tech is done and dusted, right?
Well, that depends whether you've got eight arms and 36 hours in a day to analyse, dissect and respond to all of your hotel guest reviews? Or if you'd prefer to work smarter rather than harder to optimise your hotel online reputation.
As the hospitality industry struggles with unprecedented staff shortages, hotels need to achieve more with less - in all departments and all parts of the globe. Technology can be a tremendous time-saver in hotel revenue management, hotel online distribution and hotel reputation management.
In light of the above, consider the following alarming review trends; online reviews are up 50% from pre-pandemic levels, hotels aren't responding fast enough (or at all) to reviews, responsive hotels get higher ratings and guests don't trust hotels with lower than 4-star ratings.
There is an art in how to respond to your hotel reviews. In addition to helping you monitor your reviews from 45+ platforms, GuestFlip uses AI-generated suggestions which are contextual, relevant and save you loads of time.
But it gets better than that.
Not only will GuestFlip help you cope with the growing volume of guest reviews (which you simply can't ignore any longer) but the ClickHint feature is effectively your very own Review Assistant. ClickHint uses machine learning algorithms to provide unique replies to reviewers based on their communication style. 20+ languages are supported which will help your brand reputation in key guest source markets. Just like an intelligent Assistant, the ClickHint tech can be trained to learn your brand voice and communication tone.
In an era of travel industry chaos where time is a precious commodity and trained staff are scarce, any technology which optimises hotel operations workflows needs to be closely looked at. Or you can try before you buy, with a free trial to take the system for a spin with your live hotel and competitor data.

And that is your #FREEtipFRIDAY in #hoteltech.
#FREEtipFRIDAY in #hoteltech

Your hotel PMS should not manage rates. That's right*. I said it. And that's just one of the innovative features within the LEAN hotel PMS and why I recommend you take a closer look at this very slick piece of hotel tech.
If you're a user or you've seen a demo of any of the modern hotel PMS tech players, such as Mews, Apaleo, Protel Air or Opera Cloud - then you really do need to see a LEAN demo because you're going to wonder how they managed to stay under your radar until now.
It's no exaggeration when I say I've worked for, collaborated with or been a partner of more than 250 different PMS applications since 1994 (yes, I'm that old), so it's not easy for me to be impressed - but LEAN have managed to do just that.
You know the expression less is more? Well, that describes the efficient and intuitive user experience throughout the LEAN software perfectly. It's honestly quite refreshing to see a system where the designers quite clearly get it with regards to the UX, features and functionality.
And that's your #FREEtipFRIDAY in #hoteltech.
A1 Restaurant Performance with Aleno

What do you get when you mix altruistic Swiss restaurateurs with an open, advanced and community-oriented tech platform?
Answer: aleno
aleno exists to give every restaurateur their own uniquely branded digital customer experience, no matter where those customers exist in the digital ecosystem - such as; the hotel PMS, the restaurant POS or in the outside worlds of Facebook, Google MyBusiness and more than 1,500 apps.
I've always considered the food & beverage industry as a very analogue business. But in the advent of the covid pandemic, restaurants needed to re-think their service delivery and how technology can help them not only survive but thrive with increasing challenges beyond their control.
I see hotel F&B tech as very process-oriented, pragmatic and functional. You have the POS, maybe some menu engineering and stock control with interfaces to the PMS and/or accounting - but aleno also offers the restaurateur a cornucopia of digital marketing delights and integrations.
In my opinion, OpenTable primarily wants to build value for the OpenTable brand (and the Priceline stock) while aleno wants every restaurateur to be the very best version of their authentic selves, without having to worry about the important (but very time-sucking and plate-spinning) runaround that's needed in order to maximise PR, promotion, marketing, loyalty and countless other non-core F&B tasks.
Do yourself a flavour (pun intended) and request a demo.
And that is your #FREEtipFRIDAY in #hoteltech.
Unveiling the Digital Art of Hospitality with Duve.
You can keep your legacy hotel tech while raising your guest service game with a digital layer of Duve to delight your guests day in and day out. That's the best way I can describe how Duve benefits hoteliers who are driven to deliver the art of hospitality in spite of how horrendous their hotel tech stack may happen to be.
Hopefully, your hotel benefits from a slick piece of PMS software, but if you're struggling with systems that are more ancient, Duve has your back with a robust range of official integrations.
But what does Duve do?
Duve mobilises the guest check-in and check-out events (among other services) which have become a necessity for the post-Covid hyper-Hygenic hotel guest. I think most PMS companies now offer this functionality as well?
If you look at the list of digital services provided by Duve you have to wonder why more PMS players haven't developed these useful and meaningful guest-facing tech features. Maybe the PMS doesn't have the technical expertise to develop for the mobile web? Or maybe they're too busy fighting the feature-creep which plagues every PMS?
There are some excellent hotel software solutions that are singularly focused on specific functions, such as upselling or a guest mobile key. I'm sure those companies have a compelling pitch for the benefits of their specialisation versus a software suite like Duve that provides the same services plus more. In our fragmented world of hotel tech, it's often a complex decision for the modern hotelier to decide between software that is best-in-class versus an all-in-one package.
Fortunately today most forward-thinking software companies offer a free trial which helps to mitigate the risk associated with hotel tech buying decisions and trying to decide between software that might look good in a demo but functions poorly in a live hotel environment.
And that is your #FREEtipFRIDAY in #hoteltech.
Channex is like Stripe of Hotel Connectivity

What do PMS feature-creep and quantum motion have in common?
Answer: they both never stop moving.
And that's where Channex is perfectly positioned to help with the heavy lifting involved in online distribution connectivity, PCI compliance and much more technical turbulence which diverts and distracts most hospitality software development teams.
But what problems does Channex solve?
Just like smart hotel operators outsource those services which negatively impact profitability, smart hotel tech players outsource those tech services which also negatively impact their ongoing profitability.
Channex is a fully integrated suite of hotel connectivity products.
New OTA integration projects are measured in months, not weeks and they aren't a one-and-done job because each channel requires routine upgrades - which takes up expensive engineering time. Most PMS players suffer a huge technical burden from having to maintain reliable online channel connectivity. By connecting to Channex not only do they need to maintain just one integration but their hotel customers benefit from a channel manager service at a much lower price point and a higher performance level than what's common in the market today.
Another way to look at Channex is how you approach your business website. You may have software developers for your PMS, or Chanel Manager or your Booking Engine - so you could potentially build your own CMS for your website, right? But why would you waste your time when you could use something like Wordpress with multiple plugins ready to go and still have the flexibility to customise where needed?
Just achieving PCI compliance with its 12 requirements and 281 directives can take up to 2 years. Channex can get you there much faster than that.
It's easy to point the finger at just about any PMS and highlight their shortcomings across a wide variety of areas. Common complaints include; interface development being too slow, not enough OTAs connected, no meta-search options or no PCI compliance.
Channex provides an open platform of integrations that will extend the longevity of any PMS in the market. No PMS has a clear backlog of development tasks so the Channex API-first approach to systems integration is how all hotel tech suppliers should play, IMHO.
And that is your #FREEtipFRIDAY in #hoteltech.
The Ballon d'Or of Booking Engines

Just like judging the best footballer in the world is a subjective opinion and compelling arguments can be made for alternate winners, the same can be said when judging the best booking engine in the world.
A hotel booking engine should convert lookers into bookers with zero friction, supreme clarity and maximum efficiency whether you're a no-star budget hotel, an ultra-chic collection of boutique hotels or a bog-standard property.
Booking engines that also offer web design services (when done well) really elevate the guest booking experience. You can have the very best booking engine but if the 'book' button or another 'call to action' is ensconced within a truly woeful website, then your hotel will miss out on plenty of bookings from potential guests who simply won't tolerate bad web design. Or to put it another way, if a hotel doesn't care enough to project the very best digital version of themselves online, then it's a logical assumption that the IRL version of the hotel also sucks.
One reason Booking.com is the global leader in online hotel bookings is their obsession with A/B testing every single pixel on every single page of the hotel search and booking process (yes, others A/B test as well, but they lack the huge web traffic which helps Booking optimise their design experiments).
When you see a booking engine demo, the examples used are usually luxury upscale hotels or highly-rated properties - so ask them to see a few examples of their absolutely worst hotel clients (meaning: the ones who never want to upgrade or don't customise the booking experience beyond the bare minimum configuration). Then find out the story behind those hotels and ask how the booking engine supplier handles those situations - their response will give you a great insight into how good they may (or may not) be for your hotel business. Being the best isn't only about web design or booking tech - it's also about being proactive, responsive and kind in customer support (this trumps just about everything else).
Some hotels don't have a booking engine at all (can you find it)? While other hotels offer so much more than just accommodation that their hotel booking software requirements exceed the capabilities of just about everyone in the game.
So what separates the best from the rest when it comes to hotel booking engines? Again, it's a subjective opinion - but the nuance of the direct hotel booking is a curious and dynamic amalgam of web design, usability and the right offer (for both the guest and the hotel).
Which 'team' do you follow in the booking engine 'game'?
Note: my 'Champions League' of booking engines are my top picks in the hotel booking engine space. I didn't forget about TravelClick, Sabre/SynXis or D-EDGE (they just aren't my cup of tea).
And that is your #FREEtipFRIDAY in #hoteltech.